Last night was the premiere of the sixth season of Hell's Kitchen and is judging by the first two episodes it will be a wild ride.   For a recap of the shows and a video if the fight that has yet to finish continue reading.
In episode one you do the usual meet the chefs and Gordon Ramsey rips each of them a new one, but after that things got interesting.  The lack of skill in the kitchen was evident from the beginning for a few of the contestants.  Since no main courses got sent out by the ladies you didn't learn much about the team and them men didn't do much better.  Louie, who was trying to cook a rack of lamb, wasted pounds of the pricey meat and was kicked off the show mid dinner service.  On the ladies side Melinda had a tough time with pasta and threw out several pounds of it while trying to get appetizers out.  Main courses weren't helped when Amanda couldn't tell the difference between a freezer and a refrigerator so she froze all of the salmon.  As a twist, Robert from season 5, was attending the dinner service and was asked to rejoin the show after being forced out last season for health reasons.  Elimination came down to Amanda and Melinda with Melinda being sent packing.
The second episode didn't go much better with a near fight between Jean Phillippe and hot headed fish cook Van.  That led to a awful night for the guys team since Van couldn't get shrimp from a pan onto a plate without dropping everything on the floor.  The women were done in by the bossy yet inept Tennille who undercooked shrimp and tried serving it to a pregnant lady  – this was mention at least 50 times.  In the end both teams had to nominate two people for elimination. The ladies had no problem, but the men found this very tough.  When Joseph was asked who was nominated and why he went off in a tirade laced assault on everyone.  The episode ends with Joseph throwing off his coat and asking Ramsey to step outside.  These kitchen is filled with short tempered wanna be cooks and it's great!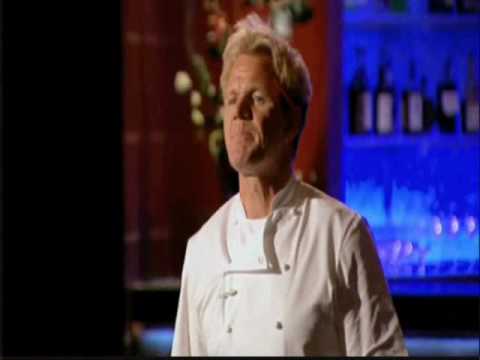 <